X-Trade Brokers
The implemented solutions and new processes of business data backup and archiving have completely changed the existing system.
XTB began its operations as a Polish brokerage house in 2005. It operates completely legally on the basis of an authorization granted by the Polish Financial Supervision Authority. The company is recognized as one of the largest brokers on the retail OTC market in the world. It successfully operates in several European countries (including Great Britain, France, Germany and Spain).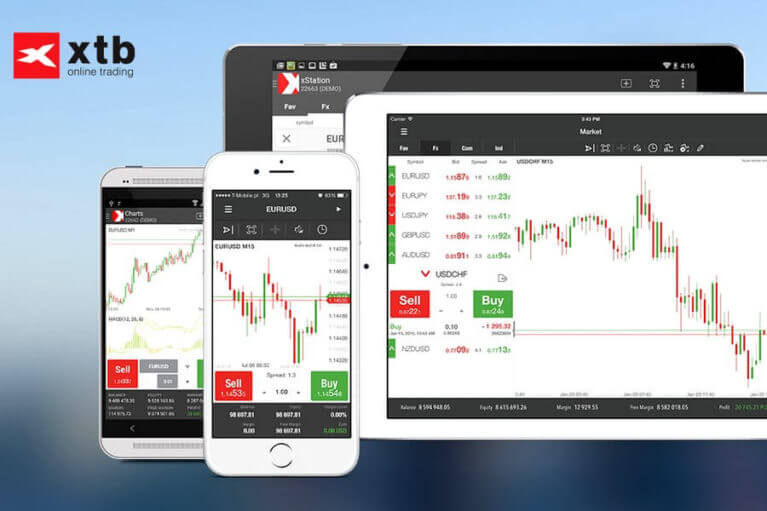 Individual investors have access to a trading application provided by XTB. This application is an original design of the company – so far it has been offered in the B2B formula to banks and brokerage houses around the world. The offered service distinguishes XTB from other companies on the retail OTC market – it offers such service as the only company in Poland and one of a dozen or so in the world.
The company is developing very dynamically, which results in a constant need to improve the IT systems. They must provide a solid and stable basis for business processes in XTB.
"The need for constant expansion of our business requires us to expand the supporting facilities of our systems. An important part of this are processes of data backup and archiving, which we also wanted to prepare for the growing business needs" – says Adam Czuchaj, CIO, X-Trade Brokers Dom Maklerski S.A.
Current access to various types of applications and systems (including systems for backup, archiving, and maintaining the continuity of IT processes) is unlimited. For this reason, the IT department of the company had to carefully consider several leading solutions available on the market. A thorough analysis and numerous meetings with various companies finally allowed us to choose the solution from CommVault.
"The K3System company has helped us to refine the details of the solution design and configuration of the ordered system, which will work best in the implementation of the project's principles," says Adam Czuchaj.
"Companies that grow thanks to expansion and improvements will not fall. But when a company ceases to be creative, when it believes that it has achieved perfection and now it must only produce, it is done," says Łukasz Górnicki, Key Account Manager, K3System Sp. z o.o.
The implemented solutions and new processes of business data backup and archiving have completely changed the existing system. It is available in a modern, efficient, and flexible form.
"Additionally, we can save our resources, including disks, thanks to deduplication, and we gained the ability to easily expand the system in the future" – says Adam Czuchaj.
---
Need an efficient IT environment for your business?
Send your inquiry!