Ellert Printing House
The expansion of the company required the introduction of a proven matrix that would ensure performance scalability and guarantee security. The K3 System solution met these needs, while being easy to implement and manage.
Ellert Printing House is a company with 30 years of experience in providing services to domestic and foreign customers. It specializes is large format printing, spatial advertising elements (stands and displays), and production of cardboard and laminated packaging. The company's clients include the leading FMCG producers as well as large agencies that operate on the BTL advertising market.
"Based on the analysis of the internal processes and operations of our printing house, we have decided to create a professional IT environment. We needed servers and a disk array. The new solution was to ensure the effective use of devices, performance management, and optimization of disk resources," says Marcin Janiszewski, IT Manager, Ellert Printing House.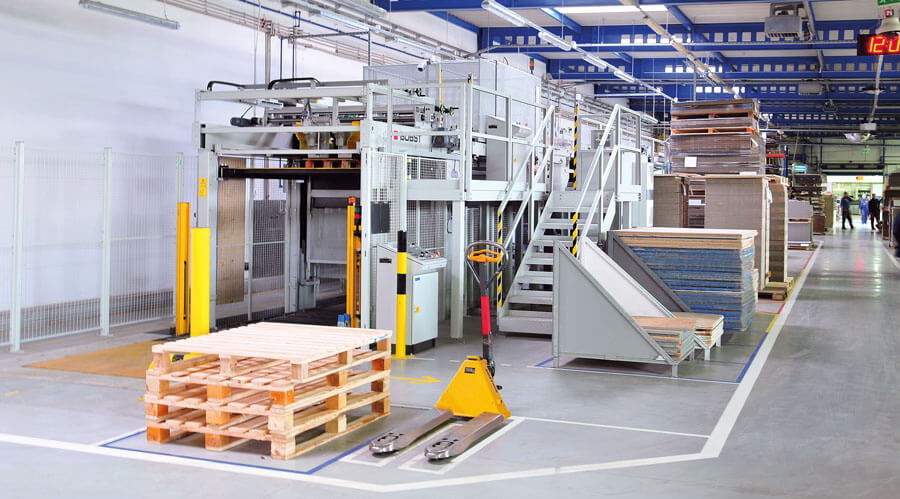 The decision was reached to implement a Dell MD 3620i matrix. Its application provides a wide range of possibilities for further expansion of infrastructure while maintaining a simple structure.
The applied solution allowed the Ellert printing house to optimize its infrastructure. It has also managed to use the available resources more effectively. The Dell matrix has better performance and parameters than previous devices and satisfies the needs of the business and fulfills the requirements set for the IT environment. In addition, the current IT system is characterized by the necessary reliability, security and high availability of data.
"We now have a modern, efficient, and scalable matrix supporting the operations of our company," says Marcin Janiszewski, IT Manager, Ellert Printing House.
The printing house also gained protection for the processing of much larger amounts of data than today. This is possible thanks to the virtualization of VMware, which enables easy expansion of the hardware. If there is a need, the company can enable additional virtual servers.
The advantages of the new solution are also evident when the data and system availability need to be restored. In the event of a failure, these tasks took the previous system up to a dozen or so hours – that is how long it took to restore the entire software and restore the backups from the database. This time has been reduced to several minutes – the crash causes the virtual machine to move to the second server. A failure of both servers also does not cause the system to stop, because it can function on saved images of copies of entire virtual machines.

"Thanks to the implementation of the new environment, we are much better prepared for a possible hardware failure and the need to recover data. Until recently, the threat of a few or even several-hour break in system availability was real. Now the risk has been reduced to several minutes, which is a significant breakthrough," says Marcin Janiszewski, IT Manager, Ellert Printing House.
---
Need an efficient IT environment for your business?
Send your inquiry!