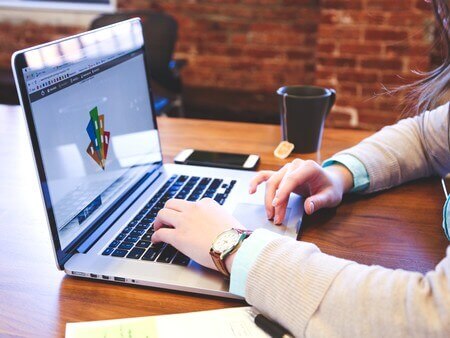 Do you want to improve the performance and reduce the costs in your company? Prepare an IT infrastructure to support key business processes even better. Smooth performance of tasks requires a suitable IT infrastructure – among other things, an efficient network architecture.
Analysis of the environment and the customer's requirements in view of selection of solutions
Designing of the customer's network architecture, data center and server room – passive and active network
LAN, WAN, WLAN, SAN networks
Network audit, dynamic measurements of network connections
Implementing UTM, NGFR solutions
Supporting the customer in creating security policies and their implementation
Configuration of secure VPN site-to-site, client-to-site tunnels
Long-standing experience backed by numerous references
Cooperation with the biggest global manufacturers of network solutions

"The IBM solution allowed for a more effective use of resources and for the optimization of the possessed server infrastructure. The scalability of the system does not limit our plans in the future. Maintaining the previous growth level, we are provided with free disk space for the next 3 years,"
says Łukasz Krzemiński, IT specialist responsible for server administration at UNIBEP S.A.
"We have been cooperating with the K3System Sp. z o.o. company in the scope of supply of computer equipment since 2003. Our experience of the cooperation to date are positive. The K3System Sp. z o.o. has a responsible approach to its obligations and it is a serious partner warranting a high substantive level of the supplied services,"
says Grażyna Cheetham, Director of IT infrastructure department at BRE Bank SA.
"The K3System Sp. z o.o. company provided a server system and a data storage system based on IBM system X 3650 and IBM System Storage. Thanks to the implementation of this project we obtained an effective and scalable solution that fully carries out the business purposes of the company. K3System proved that it employs qualified engineers and consultants who offer full support at every stage of implementation of IT projects, starting with the preparation of the solution up to the stage of delivery and launch of a complete system,"
says Krzysztof Sikora, Director of IT Bureau at Pekao Leasing Sp. z o.o.

"I've been cooperating with the K3System company since 2002. The company has met our expectations when it comes to supply of IT solutions. Our cooperation runs in an atmosphere of a complete understanding of the customer's needs and also according to the highest quality standards. I recommend the K3System company as a professional business partner,"
says Paweł Poznański, Manager of IT Department at VOLKSWAGEN BANK POLSKA S.A.
"K3System is our trusted partner of many years. Reliability, competence and a professional approach to the fulfilled obligations are only some of the qualities of the employees of this company. We take full responsibility for recommending the services of the K3System company,"
says Dariusz Łapiński, IT Department at FM Bank